Festival Photos 2017 - Variety Night

This is normally the closing night of the festival where the Roy Mugridge Award is presented. Roy was a photographer for us in previous years and the award is given for Arts work with a different category in each festival. This year the category was "Ensembles". Photos courtesy of Chris Ludwick on behalf of the Festival.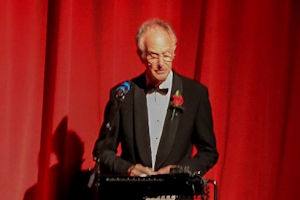 Keith Baldwin acted as Master of Ceremonies for the evening.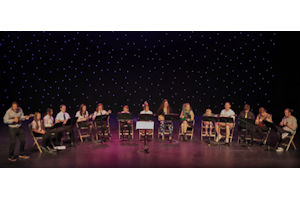 The Stevenage Ukelele Band was formed from local Ukelele players and also some of the people who attended the Ukelele Family Jam events (Fringe events) in the Festival.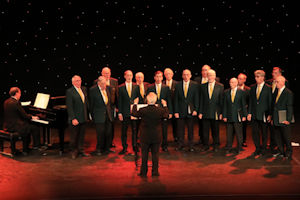 Stevenage Male Voice Choir conducted by Paul Rooke presented a range of songs including "The First New Town" written by Bishop/Rooke.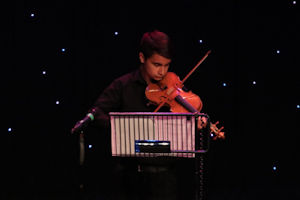 Daniel Garvin (a Talented Young Person award winner earlier that evening) played Meditation from Thais by Massenent and Libertango by Astor Piazolla (piece originally written for Bandoneon and orchestra) as a new form of Tango "Tango Nuevo".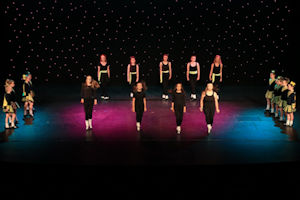 The Grant School of Irish Dancing provided a lovely set of dances from both young and very young dancers.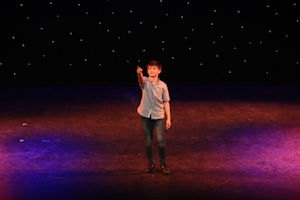 Evan Hawkins (another TYP award winner) sang "The Bare Necessities".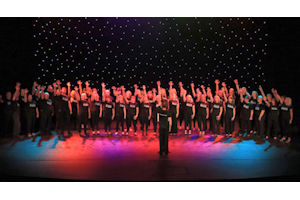 Somewhere 2 Sing, a local group based at the Gordon Craig, rounded off the first half with a number of pop/rock songs.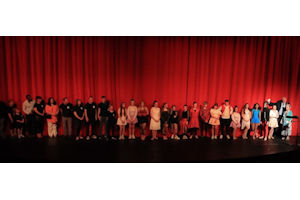 The Roy Mugridge award was presented to the Marriotts school group that had created (and performed as finale for us on Monday evening) a dystopian modern view of Faustus. This team had won the "Rock Challenge" competition with this work.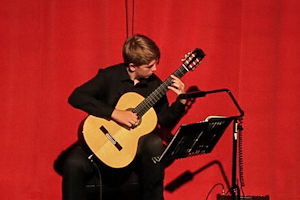 Carlo Bregonzi (another TYP award winner) played Villa Lobos piece Mazurka Choro.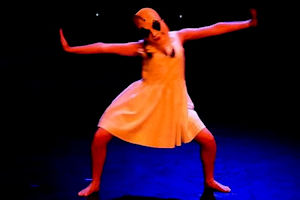 Romilly presented a dance she choreographed herself called "Dead Silence".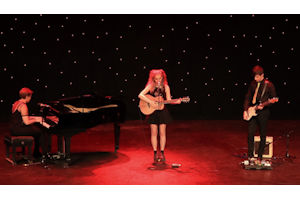 Yellow - Rock Band based at the Music Centre in Stevenage presented Radiohead's song "Fake Plastic Trees".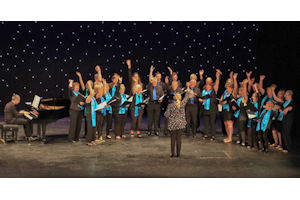 Just Sing Community Choir rounded off the evening with a mixed program of foreign song, traditional folk song, Jazz and ending with the show tune (from The Pyjama Game) "Hernando's Hideaway".
Other photo pages:
Festival 2017 - General

Festival 2017 - Fringe events

Rock in the Park

Rock Choir

Mozart Requiem
- SSO and SCS

Let's Dance

Secondary Schools Night

The Big, Big, Big Band Sound

Knebworth Players

Parnassus Poetry

Variety Night

Dance Extravanganza


Earlier years photo page:

Festival 2016 - General

Photos - 2015

General Photos - 2009