Festival Photos 2017 - General Photos

In the Gordon Craig Theatre we hold the main Festival events but we also house photographic, art and flower arranging displays during the festival. This page shows some of those exhibits. The Fringe page (see link towards the bottom of this page) shows some of the fringe events that took place in 2017 (where we have pictures).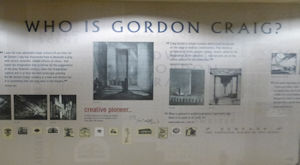 Over the last year or so we have been celebrating Gordon Craig and some of the materials for the museum display have been made into a wall display you can see by the Theatre.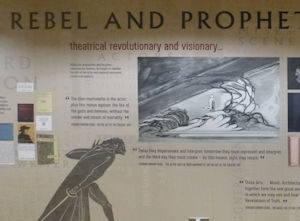 Gordon Craig helped produce many theatrical productions and this image shows some of the stage designs and programmes - he was considered both as radical and revolutionary in stage design in his time.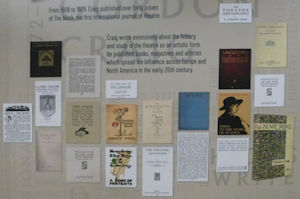 He also wrote many books on the history and study of theatre as an artisitic form and this image shows some of those works. Three pictures can't do justice to this history, do have a look at the complete display next time you are in the Gordon Craig Theatre waiting to watch a performance.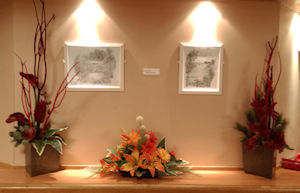 Each Festival we normally use the Bistro Restaurant at the GCT as a display area for local art displays from local organisations. Here is a lovely floral display surrounding a couple of the paintings.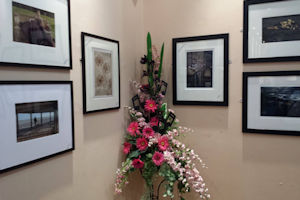 Here's another brilliant display helping to show off some of the Photos on display.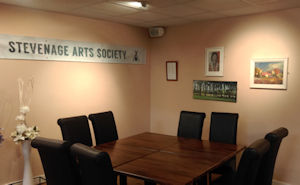 Here you can see the Stevenage Arts Society banner and some of their member's paintings and artworks.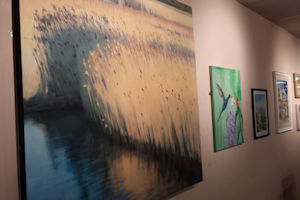 A few of the paintings from Stevenage Arts Society members.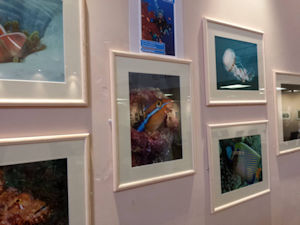 Stevenage Underwater Photography Society, like many years in the past, put up a lovely collection of underwater photos. Here you can see a few of them on the wall.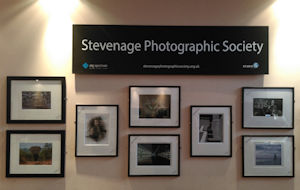 Stevenage Photography Society had a large number of photos on display - these are only a few of them.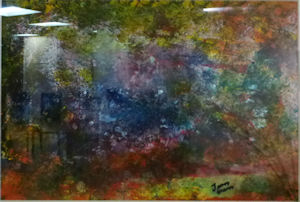 One of the other paintings that caught our eyes was this one by James Garvy?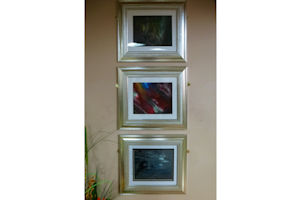 These three paintings were by one of our "Talented Young People" award winners - ?


Other photo pages:
Festival 2017 - General

Festival 2017 - Fringe events

Rock in the Park

Rock Choir

Mozart Requiem
- SSO and SCS

Let's Dance

Secondary Schools Night

The Big, Big, Big Band Sound

Knebworth Players

Parnassus Poetry

Variety Night

Dance Extravanganza


Earlier years photo page:

Festival 2016 - General

Photos - 2015

General Photos - 2009