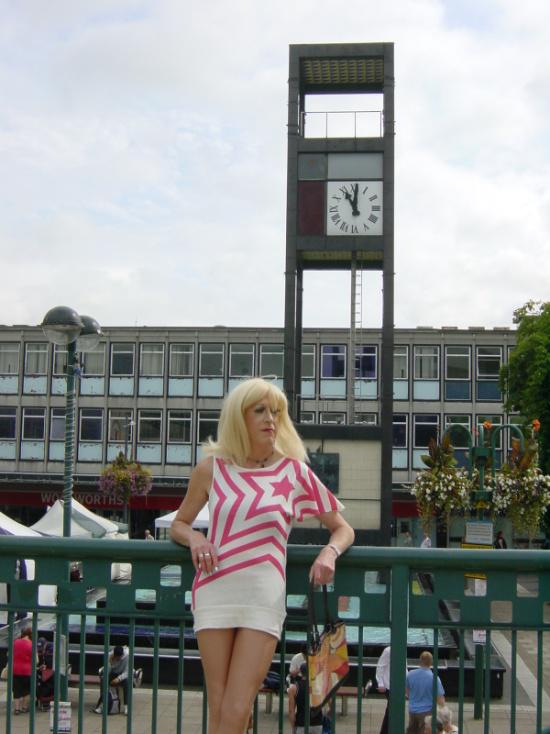 "In August of 1968 a young man wearing a brown corduroy suit travelled from his home in the Midlands and ran away to Stevenage New Town. Something happened there, or didn't happen, and what happened because of what didn't happen is what you are paying to have me tell you."
Stevenage – the first English New Town – an unlikely subject for a performance. But it's a performance which explores many interlinked lives – the "young man in the brown corduroy suit", an English pastoral poet, a young woman who moved south in the early years of the 20th Century, a young film actor, a town, two villages and the lives of a post-war generation – to the very present day. The life-journeys take in all kinds of experience – sex, cinema, town-planning, taxi-driving – and weave themselves into patterns so uncanny that it's easy to feel rather lost.
Your guide through the labyrinth of uncanny connections is transgender artist Mandy Romero.
And the film – "Here We Go Round The Mulberry Bush" – from the Swinging Sixties - was the reason this whole wonderful tangle of stories came to life,-
Why Stevenage? Because it's the clue to everything…..
Tickets: £5.00
No Concessions