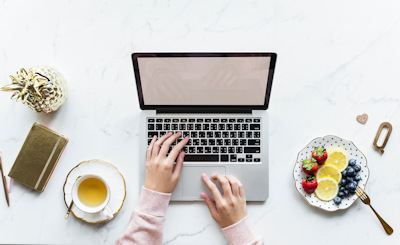 Photo by rawpixel.com from Pexels
The day is made up of three sections 1) INVITE TO WRITE, 2) CREATE YOUR BOOK and 3) SHARE YOUR WORK
This is a day for everyone! Have you ever thought about writing? Now is your chance. Find out how good for you writing is, and how easy it is to do.
Discover the "tricks of the trade" that make it all happen, and see just how inexpensive it can be to have a real book to pass around among your friends and family. Writing is one of the cheapest and most rewarding hobbies that there is, and extremely good for your psychological and physical well-being.
We recommend that you book sessions one and two together, especially if you are just starting out! Session three, all about how to produce a "real book" without anything more than a pocket-money budget is free for all to attend, just book a space (we can only accommodate a limited number of people!)
EVENT REPORT:
On Saturday 18th May an elite group of writers and would be writers convened in the Stevenage Arts Pavilion at Roaring Meg. This was part of the Stevenage Arts Festival even though it fell outside of the published dates. So let us say it was a fringe event.
The morning was busy with the introductory session, and there were vigorous and engaging discussions prompted by the given material. After a suitable lunch break we were treated to some very interesting talks on developing our writing. More tea and biscuits later came the exposition on publishing and distributing our work. The day finished with an illustrated poetry reading which left everyone in holiday mood. And we all took home things to use in our current and future writing, and to bring along to future Stevenage Writers meetings.
I know I enjoyed the day. It seemed to me that everyone else there also got something useful out of it.
Our friendly, welcoming group meets every Wednesday between 17.30 and 19.30 in the Snug Bar at The Dun Cow, in Letchmore Road. Unlike many writers groups our meetings are mainly social, sharing ones, with short talks given mainly by members, and a lot of discussion of writerly matters. Together we publish our work in Annuals and small 'Pocket Reads'. Individually we also publish in the wider world. Anyone with enthusiasm to write is very welcome. There is no membership or attendance fee, but we do encourage our members to buy a drink (including non-alcoholic ones) to thank the publicans (Fi and Vic) for the use of the room.