What was on the Stevenage Fringe 2011
There were a huge variety of events celebrating the arts in Stevenage during the festival that weren't part of the 2011 main programme.
As well as the performances at the Gordon Craig Theatre, the festival also included many smaller events in and around Stevenage which are detailed below.
Click on links below to jump lower down the page for more details on the event.
---
Tue 2 June – Tue 3 July
Boxfield and Foyer Galleries, Stevenage Leisure Centre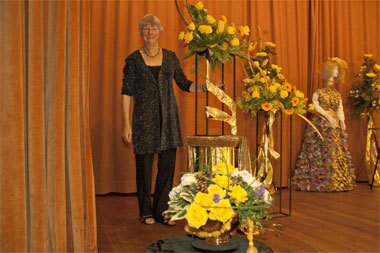 ART AND PHOTOGRAPHY EXHIBITION
Exhibition of work by:
Stevenage Artists Society,
Stevenage Photographic Society,
Stevenage Underwater Photographers,
Stevenage Locomotive Society,
Stevenage Floral Art Society.
Also includes entries of ceramic art from local young people for the 2011 Festival Roy Mugridge prize.
Tickets: Free admission
---
Sun 5 June at 2.00 pm
Stevenage Arts Centre, Roaring Meg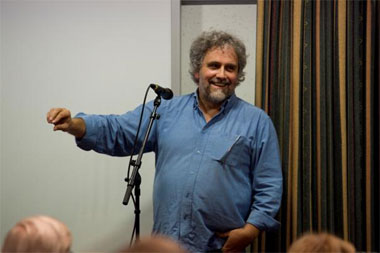 Shattering Illusions - Further Confessions of a Wildlife Photographer
Top wildlife photographer Michael Leach returns to Stevenage for a new instalment of his tales of photography in the wild.
Those who remember Michael's hilarious account at the 2009 Festival of how he came to be nailing a dead rabbit to the hard shoulder of a motorway should return for new stories about the effort behind those magnificent wildlife pictures that we see on our screens and in magazines.
This time you'll find out how to make a wildcat look more menacing, the perils of working with hen harriers on a storm swept Scottish mountain and how to photograph animals in their dens.
Tickets: £6.00 available at the door or from Stevenage Music Centre Tel: 01438 351138
---
Sun 5 June at 5.00 pm
Stevenage Arts Centre, Roaring Meg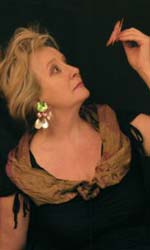 Ellen Terry, Edy and Edward Gordon Craig – Changing Theatre
The lives of Ellen Terry and her children, Edy and Edward Gordon Craig not only spanned some of the greatest changes in western theatre but were actively influential in those changes and in how theatre is perceived today.
This illustrated, interactive lecture by Ros Connelly will delve into the darkness that is Victorian theatre and come up smelling of lime and gaslight, striking melodramatic poses and filling the stage with casts of hundreds.
It will struggle through the transition to satirical wit and the modern woman and find itself emerging into minimalism, puppet actors, moody lighting and the birth of fringe theatre. Peppering the route with great names – Sir Henry Irving, George Bernard Shaw, Ibsen and Stanislavski – it will ask, what roles did Ellen Terry's family really play? And whatever happened to Shakespeare?
Tickets: £6.00 available at the door or from Stevenage Music Centre Tel: 01438 351138. For further information call Hilary Spiers on 01438 350217.
---
Thurs 9 June at 7.45 pm - Doors open: 7.00 p.m.
High Street Methodist Church Hall, Stevenage Old Town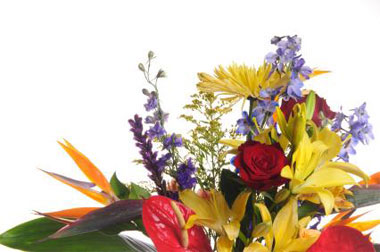 Miscellany - A Floral Entertainment
Stevenage Floral Arts Society present an entertaining talk and demonstration by David Thomson, a national flower arranging expert.
For more information please call Margaret Brett on 01438 880068.
Tickets: £6.50 (including refreshments, available at the door).
---
Sat 11 June at 10.00 am – 2.00 pm
LDS Meeting House, Buckthorn Avenue, Stevenage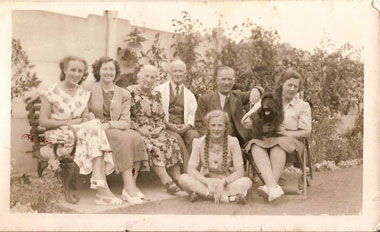 Stevenage Family History Society -
Annual Family History Day
We invite you to visit us and get started on researching your family history.
Learn where to look for clues and follow their lead back in time. Lost fortunes? Black sheep? Heroic acts? Famous relatives? Start the journey to find the truth about the stories in your family.
Ask our experienced members their advice on overcoming problems, or how to take that next step in finding new clues. Whether you are just starting or are a frustrated veteran researcher, Stevenage Family History Society looks forward to meeting you.
Free admission - Free advice - Free help
---
Sun 12 June at 2.00 pm and 5.00 pm
Lytton Centre, Vardon Road, Stevenage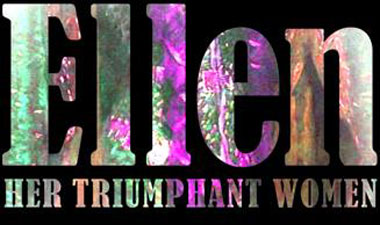 Ellen – Her Triumphant Women
A new play about Ellen Terry, whose son Edward Gordon Craig was born in Stevenage and gave his name to the town's theatre.
The play explores the Victorian actress's remarkable life, relationships and views on acting through her interpretations of Shakespeare's feisty, troubled, down-trodden, complex, witty and sometimes triumphant heroines. As Ellen prepares to bring Shakespeare's women to life in her lecture tour, the characters spar with fathers, lovers, husbands, Bernard Shaw and Henry Irving.
Honest, moving and witty, this play explores the complex interactions between a 'modern' woman, Victorian celebrity and Shakespeare's art in an extraordinary life.
Devised by the actors Helen Cartwright and Lucy Tuck with further exploration from Alan Mooney; directed by Kath Burlinson and written by Ros Connelly.
Tickets: £6.00 available at the door or from Stevenage Music Centre Tel: 01438 351138.
For further information call Hilary Spiers on 01438 350217.
---
Fri 17 June at 1-2 pm
Stevenage Museum, St George's Way, SG1 1XX


Stevenage Museum presents: -
The Story of Carnival
A talk at Stevenage Museum to mark the return of carnival to the town. Find out about the origins of carnival and the different traditions around the world and here in Stevenage.
Tickets: £3.75 (£3 Concessions)
Please book in advance by calling the museum on 01438 218881 or e-mailing museum@stevenage.gov.uk
---
Sat 18 June at 10.00 am – 4.00 pm
Community Arts Centre, Roaring Meg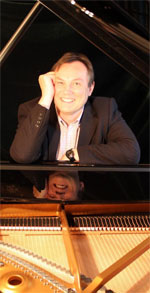 A Day of Gilbert and Sullivan
In the centenary year of the death of W.S.Gilbert, Peter Medhurst explores the musical world of Gilbert and Sullivan. Morning lecture with slides and musical excepts followed by live performances in the afternoon.
To find out more about Peter Medhurst see www.petermedhurst.com
Organised by the Stevenage and Knebworth Arts Group
Tickets: £20 including lunch must be purchased in advance from Hilary Spiers 01438 350217.
---
Tue 21 June at 7.30 pm - Doors open – 7.00 pm
Stevenage Arts Centre, Roaring Meg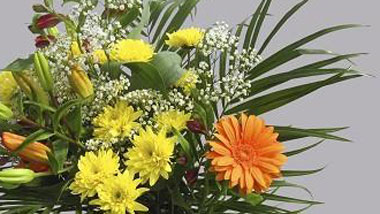 From a blank canvas
Demonstration by Carol Johnson organised by South Stevenage Flower Club.
Tickets: £4.00 on the door but please come early to get a seat
---
Fri 24 June at 7.00 pm
Bowes Lyon Centre, Stevenage

After Dark - Live Nusic
Local young bands play rock and unplugged stages.
Tickets: £4.00 13-19 years
---
Sun 26 June

Stevenage Carnival
Parade starts 12.30 pm from Primett Road/High Street and makes its way to Fairlands Valley Park South.
Events in the Park are from 12 noon to 7 pm.
By happy coincidence, Stevenage Carnival is returning during the period of the 2011 Stevenage Festival with a theme of 'Music and Dance'.
---
Tues 28 June at 7.30 pm to 9.30 pm
Stevenage Arts Centre, Roaring Meg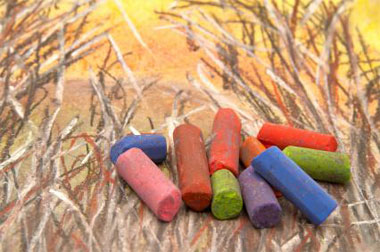 How to produce a landscape in pastels
The Stevenage Arts Society welcomes Tony Jackson who will be delighting the audience by producing a landscape picture using pastels.
If you have never watched a professional artist at work, then this is your big chance. Tony will talk us through his demonstration, explaining the techniques he uses and answering questions, whilst producing a finished picture.
A great evening's entertainment for artists and non-artists alike.
Refreshments will be served and a raffle held. Art Materials from The Art Box, Ware will be on sale.
Enquiries: Mrs J Meek 01438 880253.
Tickets: £5 visitors, £4 members of Stevenage Arts Society.
---
Fri 1 July at 1-2 pm
Stevenage Museum, St George's Way, SG1 1XX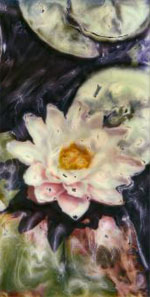 Impressionist Gardens
A talk by a museum favourite – Margaret Davis. Gardens gave the Impressionists scope for modern outdoor painting. For some their gardens were both subject matter and works of art in their own right. This not-to-be-missed talk won't fail to inform and entertain.
Tickets: £3.75 (£3 concessions)
Please book in advance by calling the museum on 01438 218881 or e-mailing museum@stevenage.gov.uk
---
Sun 3 July at 6.30 pm
Church of St Andrew and St. George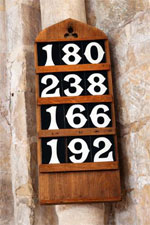 Songs of Praise
Come and sing your favourite hymns and worship songs at our Songs of Praise, hosted by Churches Together in Stevenage.
---
Sat 9 July at 7.45 pm
All Saints Church, The Oval, Stevenage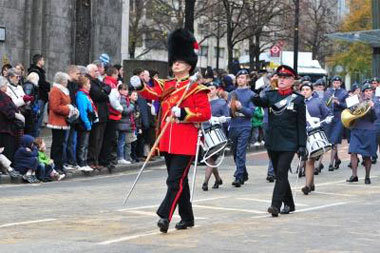 Po(m)p, Circumstance and Nostalgia
If you are a music lover but Sonisphere is not quite your cup of tea - why not come and listen to Stevenage Ladies Choir and our special guests The Luton Male Voice Choir.
The concert titled "Po(m)p, Circumstance and Nostalgia will be made up of an upbeat compilation of old, new and patriotic songs, including a World Premier!
Chanson de Nuit Op.15 No.1 has been arranged by Paul Adrian Rooke with words by John Francis Bishop, and Stevenage Ladies Choir are very proud to be the first performers of this piece. With other numbers including Adele's "Make You Feel My Love" and "Chattanooga Choo", with a bit of Tom Jones from the Luton Male Voice Choir in the mix, the evening promises to be highly enjoyable.
As is usual for the ladies the proceeds of this concert will be going to a deserving charity. In the past we have supported individuals as well as registered charities like "Help for Heroes". This summer we will be raising money for Keech Hospice, more specifically their Music Service. Music therapists at Keech Hospice use music to help participants deal with anxiety, depression, loss, bereavement, pain and insomnia plus many other emotional issues. Music can be a very helpful way of expressing feelings and emotions that are difficult to say in words. As a choir we fully understand and support the work that Keech Hospice does for the community and feel that it is very important to support them in their endeavours.
Tickets: £8.00, or £6.00 for concessions (available on the door). We look forward to entertaining you!
Stevenage Festival
You can find us on our Facebook page or email us using the email links on this page.
Page Last updated: 22 January 2022