What was on - Stevenage Fringe - 2013
There were a huge variety of events celebrating the arts in Stevenage during the festival that weren't part of the 2013 main programme
As well as the performances at the Gordon Craig Theatre, the festival also included many smaller events in and around Stevenage which are detailed below.
Click on links below to jump lower down the page for more details on the event.
---
Sat 8 June at 10 am - 4 pm
Stevenage Community Arts Centre, Roaring Meg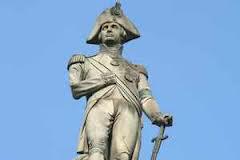 Stevenage and Knebworth Arts Group (SKAG) present:
Study Day - Nelson, England's Hero
Come and learn about the public and private life of one of Britain's greatest national heroes. Admiral Lord Nelson is Great Britain's greatest naval commander. A Norfolk man who rose from quite humble origins, he played a major role in the rise and dominance of the Royal Navy in the French Revolutionary and Napoleonic Wars. Winning victories at the battles of St Vincent, the Nile and Copenhagen, Nelson's final triumph was the annihilation of the Franco-Spanish fleet at Trafalgar. William Tyler will tell the compelling story of Nelson's last victory and his death at the height of battle.
Tickets: £20 (to include lunch) available from Hilary Spiers, 01438 350217. Must be prebooked.
---
Sat 8 June at 7.30 pm
Church of St. Hugh and St. John, Mobbsbury Way


From Mozart to Les Mis

A selection of favourite choruses and arias from opera and musical theatre.

Tickets: £9 Adults (will be £12 if bought on the day) and £5 for under 16s
Ticket booking line: 01438 220437 to book or book online at www.wegottickets.com
---
Thurs 13 June at 5.00 pm
High Street Methodist Church, Stevenage
Stevenage Floral Art Society Talk -
Floral Profusion
Tickets: £7.50 (includes refreshments).
---
Sat 15 June at 2.45 pm
The Avenue, outside Thomas Alleyne School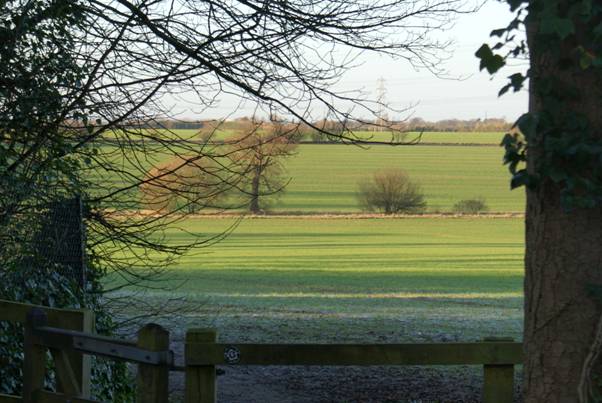 The Friends of the Forster Country -
Country Walk Opening Ceremony with Ken Follett
Forster Country is an area to the north of Stevenage named after the writer E M Forster.
He lived there as a boy in Rooks Nest House which he immortalised as 'Howards End' in the novel of the same name. He loved the surrounding countryside and said in a BBC broadcast: "I was brought up…in a district which I still think the loveliest in England."
The Friends of the Forster Country was formed in 1988 to preserve the area as an open space and has fought numerous attempts to develop it.
There is now a waymarked walk from Stevenage Old Town into Forster Country where several routes can be taken.
---
Tue 18 June at 7.30 pm
Stevenage Arts Centre, Roaring Meg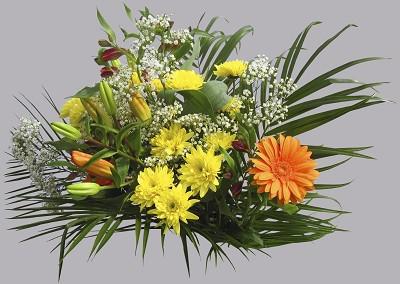 South Stevenage Flower Club -
A Touch of Glass
Demonstration by Lionel Clark.
Tickets: £4.00, members £1.00
---
Sun 23 June at 1.30 - 4.30 pm
Great Ashby Community Centre, Stevenage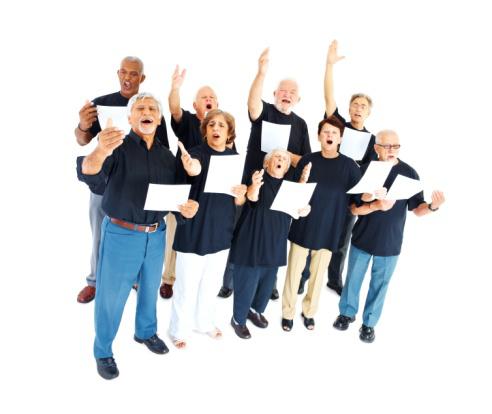 Stevenage Choirs - Big Sing
Come and join this singing workshop organised by Hertfordshire Music Service bringing together choirs and singers in Stevenage. Learn and perform amazing songs in harmony. No musical experience necessary.
Tickets: £5, £10 for a family of four.
For more details please e-mail stevenagemusicenquiries@hertscc.gov.uk
---
Tue 25 June at 7.30 pm
Community Arts Centre, Roaring Meg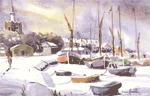 Stevenage Arts Society presents: - JAMES MERRIOT
A watercolourist of great renown demonstrating his talents. He paints impressive, speedily painted pictures of landscapes and urban scenes around Norfolk, Essex, Scotland and France. He has been featured in Hertfordshire Life Magazine and is a featured artist in Essex Life and Countryside magazine.
Tickets: £4.00 members, £5.00 non-members
---
Thu 27 June at 7.30 pm
Community Arts Centre, Roaring Meg

Stevenage Locomotive Society presents -
Chris Green and "The InterCity story 1964-2012"
Well known railwayman Chris Green, former boss of ScotRail, Network SouthEast and InterCity, comes to Stevenage to talk to the Locomotive Society about the successful part of British Rail which spawned a description of express rail travel in Britain and other parts of the world.
So successful was BR InterCity that in today's privately operated railway, the InterCity franchises are keenly contested when they come up for renewal and substantial premiums are paid to the Government for the privilege to operate these services.
In what is sure to be an interesting and intriguing presentation, the Society welcome visitors, as well as Members, to this evening on payment of £2 entrance fee. Light refreshments are available at moderate prices during the mid-evening break and we expect Chris' talk to finish about 10.00pm.
The Battle of Britain Locomotive Society sales stand is expected to be in attendance raising funds to complete the overhaul of Battle of Britain Locomotive No.34081 "92 SQUADRON".
Tickets: £2.00
---
Sun 30 June at 7.00 pm
Doors open – 6.30 pm
Church of St Andrew and St George, Stevenage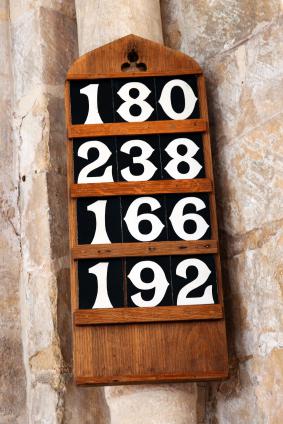 Songs of Praise
The Festival closes with a traditional Songs of Praise hosted by Stevenage Churches Together.
Tickets: Admission Free
Stevenage Festival
You can find us on our Facebook page or email us using the email links on this page.
Page Last updated: 22 January 2022