Stevenage Festival - What was on - June 2013
The Stevenage Festival provides a showcase for the wealth of local artistic and performing talent to be found within the Stevenage area.
The heart of the Festival was a fortnight of performances at the Gordon Craig Theatre, enabling local people, particularly our talented youngsters, to realise a dream by performing on stage in their community's own theatre.
The Gordon Craig programme of events is listed below, but there was also a vibrant Festival fringe of community arts events around Stevenage.
Saturday 18th of May to Saturday the 4th of August 2013 - Click on links below to jump lower down the page for more details on the event.
---
Sat 24 May at 7.45 pm
Friends of Forster Country -
Photography Exhibition -
In the Theatre Foyer Gallery
Local photographers capture the beautiful landscape, flora and fauna near the home of Victorian humanist author EM Forster, most famous for his novel 'Howards End', set in the area.
---
Sat 15 June at 7.00 pm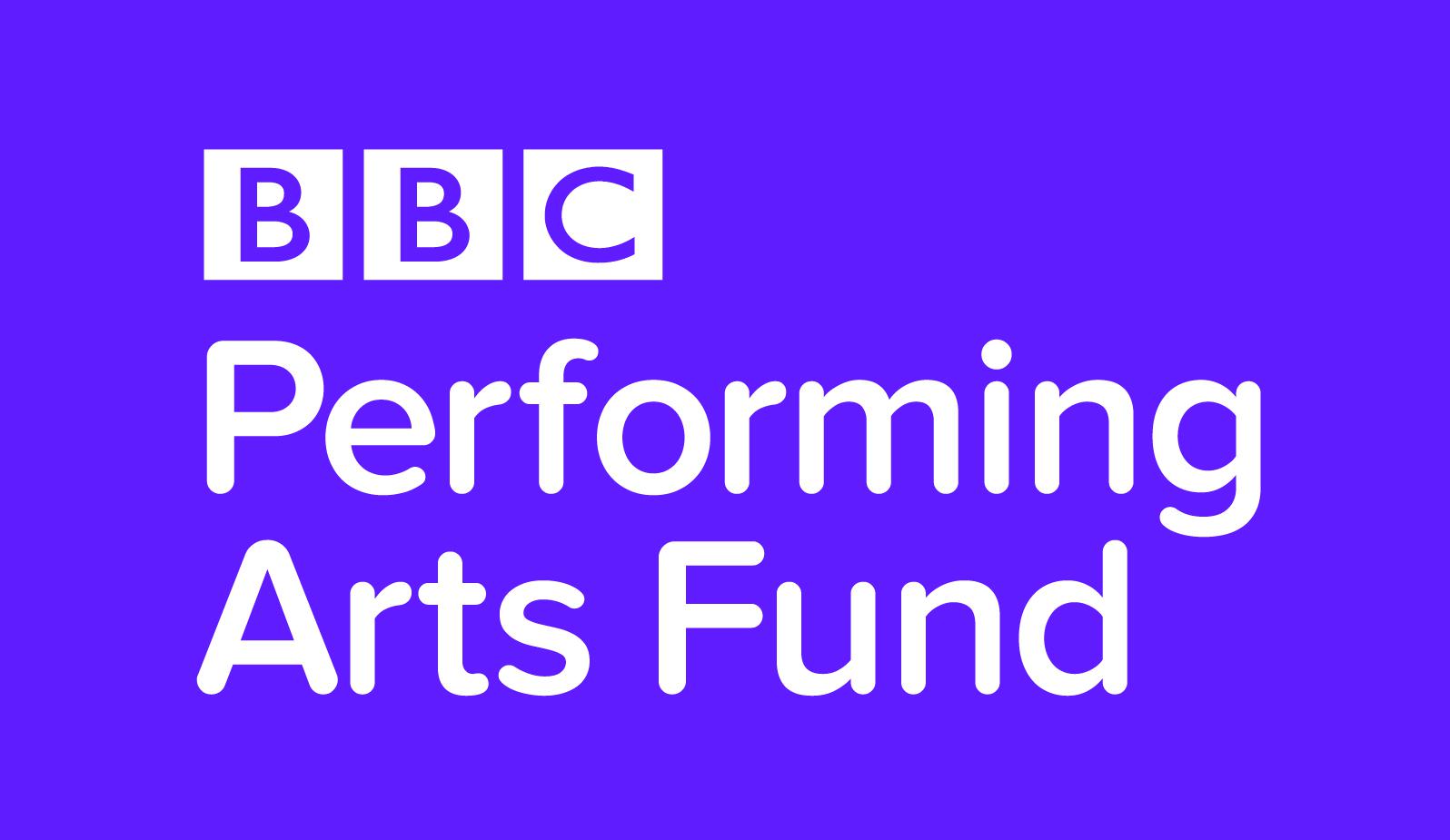 Stevenage Symphony Orchestra -
Myths and Legends
As winners of a BBC Performing Arts Fund "Community Music" grant, the orchestra are pleased to be giving the première performance of "Legends of the Tor" - a new work by local composer Alison Wrenn. An evening not to be missed, this concert will also feature a performance by international violin soloist, Simon Hewitt-Jones, contribution from local schools, and a selection of popular classics on the theme of 'Myths and Legends', including 'Hall of the Mountain King' from Grieg's Peer Gynt suite, Saint-Saëns 'Danse Macabre' (used as the theme tune to TVs Jonathan Creek) and 'Night on the Bare Mountain'
A wonderful concert experience for music lovers, families and those attending one of our concerts for the very first time.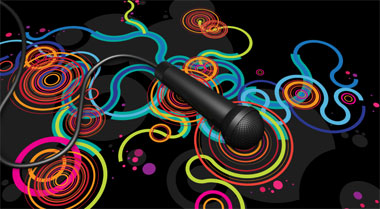 Tickets: £8.00, Concessions £2.00 off
---
Sun 16 June at 7:00 pm
Gordon Craig Theatre School
An Audience with the GCT Senior Drama Academy
Join talented students from the Gordon Craig Theatre's Senior Drama Academy for a variety style performance that will have you rolling in the aisles with laughter, clapping along to dance routines, fighting the urge to sing along and weeping tears over heartfelt monologues!
Tickets: £11, Concessions £2.00 off
---
Mon 17th June at 7:00 pm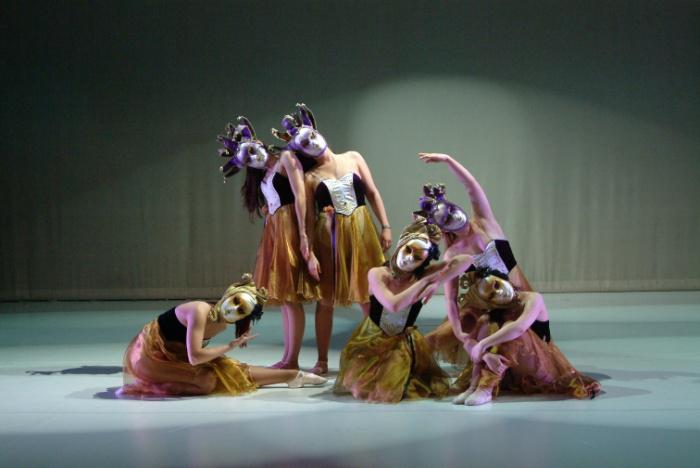 Stevenage Dance Schools - Let's Dance!
Presenting a spectacular evening of dance and performing arts from the amazing talent of Stevenage and the surrounding area. From the traditional ballet and ballroom to breathtaking gymnastics and aerial dance, this promises to be a night not to be missed
Tickets: £8.00, Concessions £2.00 off
---
Tue 18 June at 7.00pm
In the GCT Concert Hall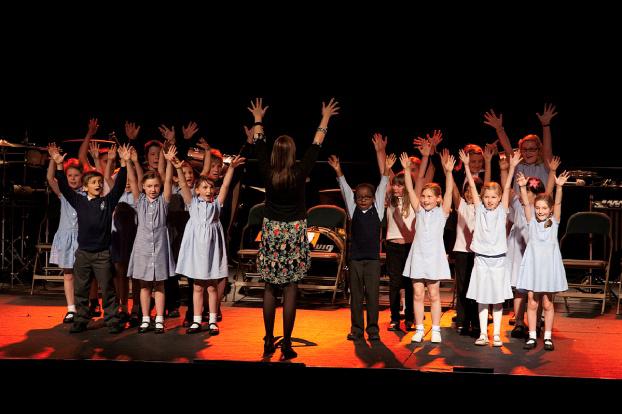 Stevenage Primary Schools -
In Concert
Young pupils take to the stage to share their musical talent. A celebration of music from Primary Schools in Stevenage and the surrounding areas. Stevenage Festival is always pleased to give an opportunity to young people to enjoy the experience of performing in a real theatre to support these first steps to musical performance.
Tickets: £6.00, No Concessions
---
Tue 18 June - Fri 21 June
2.30 - 7:45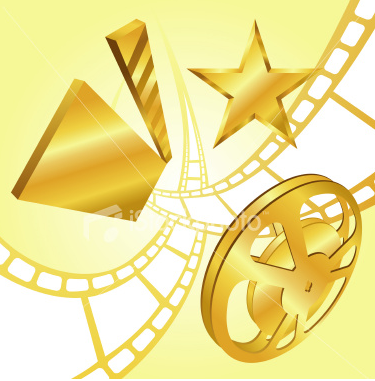 Stevenage Film Festival
Another chance to see some favourite films on the big screen in the comfort of our theatre.
Tuesday 18 June - Howard's End, with an introductory talk by the Friends of Forster Country. Based on E.M. Forster's 1910 novel, Howards End is a masterful Edwardian Age romance.
Wednesday 19 June - Quartet - four friends must face the music together.
Thursday 20 June - Here We Go Round the Mulberry Bush - a rare chance to see the 1968 film about a young man's adventures in the swinging 60's, filmed in Stevenage, with a soundtrack by the Spencer Davis Group and Traffic.
Friday 21 June - Les Miserables - award winning film adaptation of the musical classic.
Tickets: £5.00, No concessions
---
Fri 24th June at 7:45 pm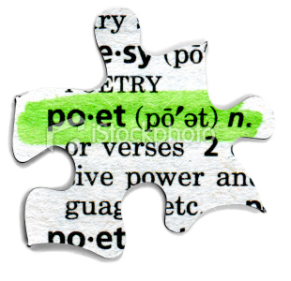 Parnassus Poetry - Pencil Din
(In the Ellen Terry Suite rather than the Theatre)
A selection of poetical musings and rantings all delivered by our own inimitable Parnassus Poetry. - Bar available.
Tickets: £5.00
No concessions - All welcome but under 14's must be accompanied by an adult.
---
Sat 22nd June at 7:45 pm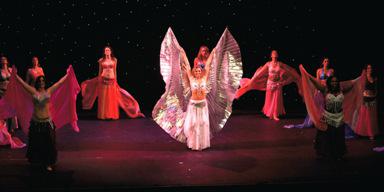 Stevenage Festival Presents -
Stevenage Showcase
We present a night of song, dance and music from the amazing and varied talent that can be found right here in Stevenage. Our programme will include rousing choruses from Stevenage's Male Voice Choir and 'Alive and Singing', spectacular performances from dance groups Younique and Sabihah Stars Belly Dancers plus individual performances from talented young people Lydia Dobson, Daniel Galvin, Emily Dunn, Bethany Huckle, Jodie Charles and internet singing sensation Sophia Khoury.
Tickets: £10.00, Concessions £2.00 off,
---
Sun 23rd June at 7.45pm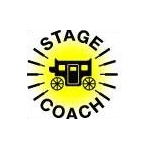 Stagecoach Theatre Arts Schools -
"Stagecoach Through The Looking Glass"
This year we celebrate 25 years of Stagecoach Theatre Arts schools and arrive hot foot from our spectacular performance of "Cats" at the National Indoor Arena Birmingham.
Tonight we will be taking you on a journey into the world of Alice in Wonderland accompanied by the magical music of The Beatles. Alongside side ALL our fantastic students we will be joined by our award winning Drama Troupe and the marvellous Stagecoach Three Counties Choir.
Tickets: £8.00, Concessions £2.00 off
---
Mon 24 June at 7.45pm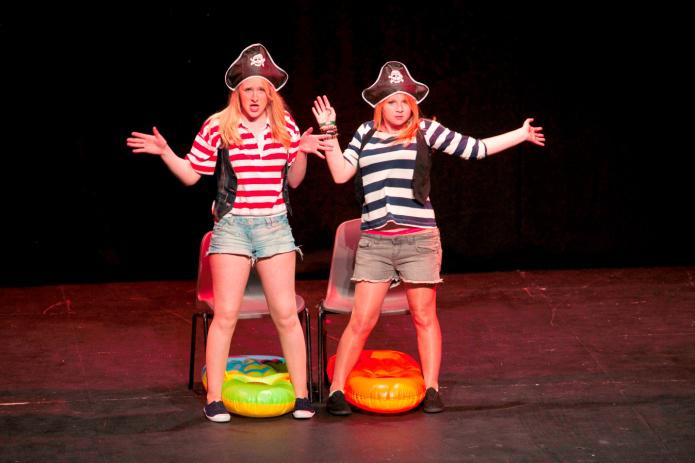 Stevenage Secondary Schools -
Look Who's Got Talent!
Talented young people from Barclay School, the John Henry Newman School and Thomas Alleyne School take to the stage for an evening of music, dance and drama.
Tickets: £6.00, No Concessions
---
Mon 27th June at 7.45 pm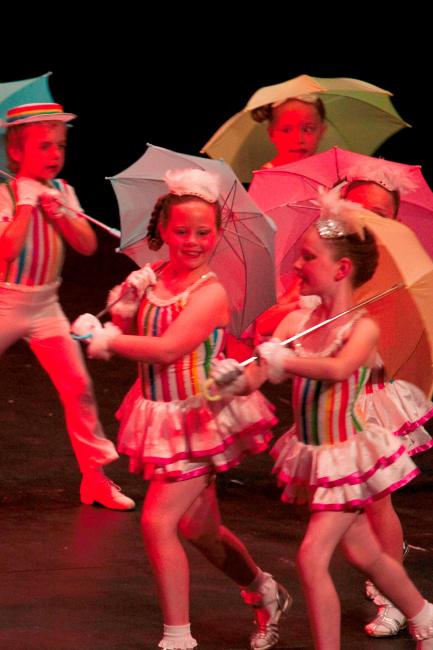 Stevenage Dance Schools -
Dance Extravaganza!
Our ever-popular dazzling dance extravaganza making stars of performers of all ages from Stevenage and the surrounding area. From ballroom to ballet to boogie - an exciting evening for those who love all styles and forms of dance.
Tickets: £8.00, Concessions £2.00 off
---
Wed 26 June at 7.45 pm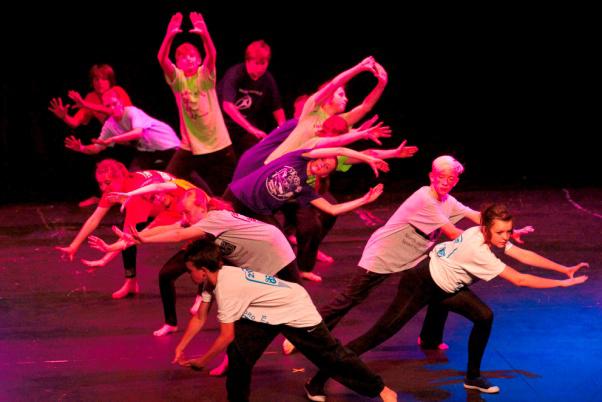 Stevenage Secondary Schools -
Look Who's Got Talent Too!
Talented young people from Nobel and Barnwell schools take to the stage for our second evening of music, dance and drama.
Tickets: £6, No Concessions
---
Thu 27 June at 7.45pm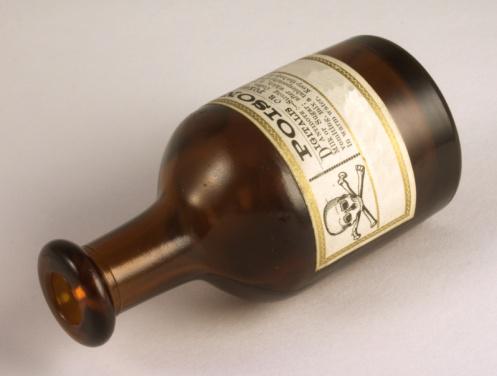 Knebworth Players -
Beyond Reasonable Doubt by Jeffrey Archer
Knebworth Players present this gripping drama from the master story-teller Jeffrey Archer. Accused of the wilful murder of his terminally ill wife, Sir David Metcalf finds himself locked in legal combat with his old rival, Anthony Blair-Booth QC. After a tense and gripping courtroom scene, Act I ends just as we are about to hear the jury's verdict. Act II takes us back in time to the fateful night of Lady Metcalfe's death and ends with a surprising twist..
Tickets: £7.00, No Concessions
---
Sat 29 June at 2.30 pm, 8.00pm
Location tbc - Ellen Terry or Lewis Silkin Rooms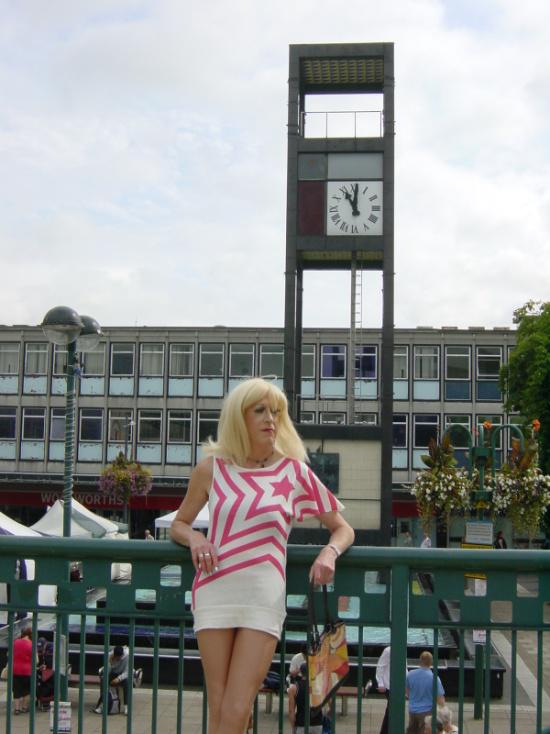 Stevenage
A multi-media solo performance by Mandy Romero.
Directed by Cathy Butterworth
"In August of 1968 a young man wearing a brown corduroy suit travelled from his home in the Midlands and ran away to Stevenage New Town. Something happened there, or didn't happen, and what happened because of what didn't happen is what you are paying to have me tell you. "
Stevenage – the first English New Town – an unlikely subject for a performance. But it's a performance which explores many interlinked lives – the "young man in the brown corduroy suit", an English pastoral poet, a young woman who moved south in the early years of the 20th Century, a young film actor, a town, two villages and the lives of a post-war generation – to the very present day. The life-journeys take in all kinds of experience – sex, cinema, town-planning, taxi-driving – and weave themselves into patterns so uncanny that it's easy to feel rather lost.
Your guide through the labyrinth of uncanny connections is transgender artist Mandy Romero.
And the film – "Here We Go Round The Mulberry Bush" – from the Swinging Sixties - was the reason this whole wonderful tangle of stories came to life -
Why Stevenage? Because it's the clue to everything…..
Tickets: £5.00, No Concessions
---
Sat 29 June at 7.45 pm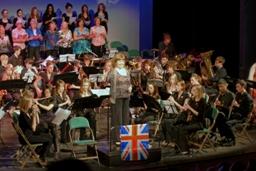 ---
Mon 1 July - Sun 4 Aug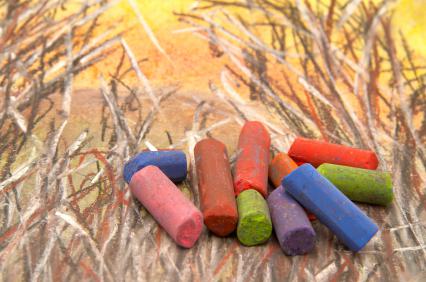 Art and Photography Exhibition
In the GCT Gallery Space
The spirit of the Festival continues over the Summer as we take over the gallery space at the Gordon Craig Theatre with an exhibition of art, floral art and photography from local artists.
Stevenage Festival
You can find us on our Facebook page or email us using the email links on this page.
Page Last updated: 22 January 2022