STEVENAGE "MINI" FESTIVAL – June 2016
The main and fringe parts of the Festival for June 2015 are now over but, in case you missed some of the festival, there a mini-video that you can watch here: Festival 2015 Video
In 2016, the year of Stevenage's 70th anniversary, we are holding a mini-festival with a number of events over a total of 5 days with a limited number of fringe events that also celebrate the anniversary. The heart of the Festival is 4 nights of performances at the Gordon Craig Theatre, enabling local people, particularly our talented youngsters, to realise a dream by performing on stage in their community's own theatre.
These events are amongst the first in the period of Stevenage's celebrations after Stevenage Day 2016. The name of the celebration is StevenageOak@70 and the logo is this one (see below)....look out for it on programmes or poster advertising events in 2016 (through to November 2016). The overall coverage of all the events in the Stevenage Oak at 70 period was covered by its own website www.stevenageoakat70.org - visit there for information on Stevenage Day and other events (Note: Website no longer available online).


The Gordon Craig programme of events is listed below, but there are a number of vibrant Festival fringe of community arts events around Stevenage and these can be found further down the page.
Wednesday 15th of June to Saturday the 18th of June 2016 - Click on links below to jump lower down the page for more details on the event. All events in GCT unless stated.
For information about other events that are taking place during this mini Festival please see the following list of Fringe Events.
---
Wed 15
Jun at 7:30pm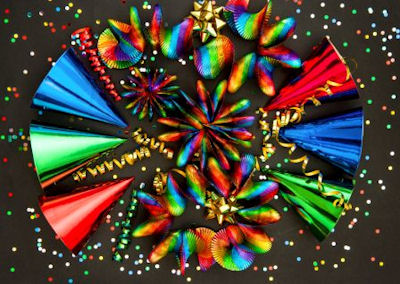 Stevenage Celebrates!
A celebration of our town's performing talent, featuring local actors, singers and musicians. Join us for a varied and entertaining evening to say Happy Birthday to Stevenage.
Tickets: £9, No Concessions
---
Thu 16 Jun at 7:00pm
In GCT Main Hall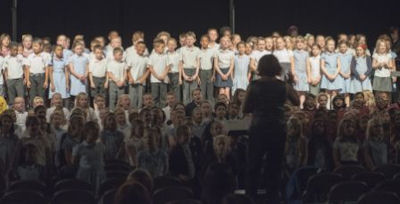 Schools Night
This ever popular showcase for our youngest musicians gives hundreds of local school students the chance to join in the celebrations by taking the stage.
This event sold out quickly in 2015 so, to avoid disappointment, BOOK early!
Tickets: £9, No Concessions
---
Fri 17 Jun at 7:00pm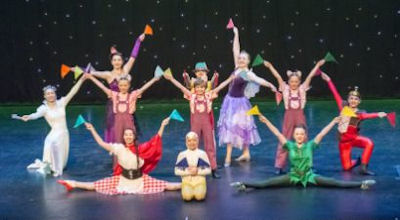 Dance Extravaganza
Our Dance Extravaganza performance brings together pupils of all ages from Stevenage dance for an exciting and colourful evening featuring all styles of dance.
Tickets: £9, No Concessions
---
Sat 18 Jun at 7:30pm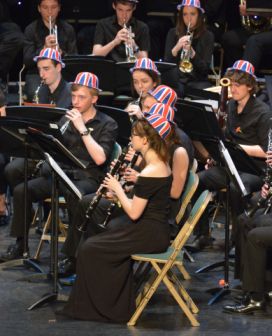 Last Night of the Proms
Join our local musicians, singers and soloists to round off the Festival with an evening of traditional light classical music, complete with flags and audience participation.
Tickets: £9, No Concessions
---
Fringe 19 Events
---
31 May - 4 Jul
Gordon Craig Theatre, Foyer Gallery
Arts Exhibition
Local Arts organisations showing pictures and paintings.
Tickets: Free
Please note that you should be able to visit the exhibition during the opening hours of Stevenage Arts and Leisure Centre. However for operational reasons access may sometimes be restricted and we recommend calling the centre on 01438 363200 to check if making a special journey.
---
Fri 17 Jun at 7:45pm
GCT - Ellen Terry Suite
Parnassus Poetry
When words are not enough .... oh, wait a minute, yes they are!
Parnassus Performance presents another evening of alternative poetry and entertainment etc.
Tickets: £5, No Concessions
---
Sat 18 Jun at 10-5
Sun 19 Jun at 12-6
St. Andrew and St. George's Church
Stevenage Flower Festival
South Stevenage Flower Club and Stevenage Floral Art Society will be filling the church with colourful displays to celebrate not only Stevenage's 70th anniversary but also the 60th anniversary of the laying of the foundation stone of the church by Her Majesty the Queen Mother in 1956.
For current info visit www.stevenagechurch.org.
Tickets: Admission free. For more details contact Edna on 01438 227084.
---
Sat 18 Jun at 7.30 pm
All Saints Church, The Oval
Stevenage Ladies choir present:
Choir Concert
Performing a wide variety of music from show tunes, to pop music and classic choral pieces, raising money for the Stevenage Churches Interdenominational Mission Project.
For more information visit www.stevenageladieschoir.co.uk.
Tickets: £8, £6 Concessions
---
Sun 19 Jun at 6:30pm
St. Andrew and St. George's Church
Stevenage Churches Together presents:
Songs of Praise
Come along and sing some favourite hymns and worship songs surrounded by the beautiful floral displays from the Stevenage Flower Festival. We'll be hearing from a number of Stevenage residents about what Stevenage means to them. All welcome - just turn up.
For more info see; www.stevenagechurch.org
---
Sat 25 Jun at 7:30pm
Lytton
Theatre
Lytton Players present:
Shakespeare and Chardonnay
An open Mic night at the Theatre Bar for Poetry and Spoken Word but this time based on the works of Shakespeare. So it's a pint of sonnets for me and a collection of shakespeare readings for the wife, please!
Tickets: Contact Lytton Players on 01438 357407 for price and tickets
---
Sat 2 Jul at 10:00am - 4:00pm
Community Arts Centre, Roaring Meg
STEVENAGE AND KNEBWORTH ARTS GROUP presents:
Of Suffragettes, Singers and Symphonists
Study Day 10.00 a.m. - 4.00 p.m.

Women composers in the 19th and 20th Century
From Clara Schumann to Ethel Smyth and Cathy Berberian, the last few centuries have witnessed an extraordinary array of hugely talented women composers and musicians. Whether curbing their ambitions to remain within the bounds of decorum, or publicly flouting the apparent 'limitations' of their sex, these indivudals created an enduring musical and cultural legacy, sometines with important political ramifications.
Many were also talented performers and international celebrities, touring and concertising to great public and critical acclaim. This study day will explore the lives and achievements of some of these remarkable women and their impact on musical culture, including local Stevenage and Knebworth composers Elizabeth Lutyens and Elizabeth Poston.
The day will include some live musical performances.

For more details and to obtain tickets please contact Hilary Spiers 01438 350217 or email johnhilary1@virginmedia.com
Tickets: £20 including lunch (MUST BE PREBOOKED)
---
Sat 2 July at 7:30pm
Stevenage Music Centre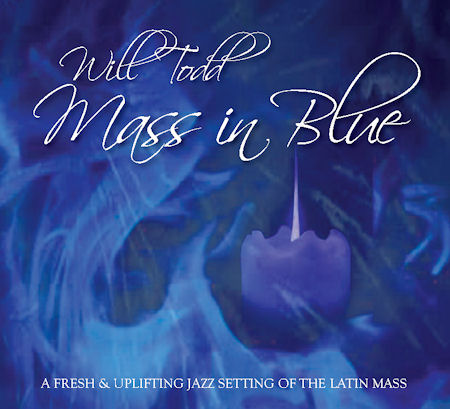 Stevenage Choral Society presents:
Mass in Blue by Will Todd
Will Todd's Mass in Blue is a dynamic, uplifting, and highly popular jazz setting of the Latin mass. The work features driving grooves and blues harmonies, with provision for short piano solos (notated or improvised) and great moments of musical interplay between soprano soloist and choir. It's a worthy centre-piece for any concert.
Accompaniment: Call Me Al trio
Soprano Soloist: Joanna Forbes L'Estrange
Please visit the Choral society website for advance ticket booking details: www.stevenagechoral.org.uk
Tickets: £10 (£12 on the night), Under 16s £5
---
Wed 6 Jul at 7.30 pm
Friends Meeting House, Cuttys Lane
Stevenage Family History Society present:
The Breadwinner - a talk by Meryl Catty
This talk explores the working lives of our ancestors and includes a wide range of source material, background reading and case studies. Visitors very welcome.
For more information visit stevenagefhs.site88.net.
Tickets: £3 including refreshments.
---
Sat 9 Jul at 10-1pm
Barclay School, Walkern Road
Stagecoach Theatre Arts present:
Theatre workshop
Coinciding with Stevenage's 70th birthday, this summer term marks our 20th birthday too! Come and celebrate by signing up for our free workshop. Different times for different age groups: 10am-1pm (for 6 to 16 year olds) and 11.15am to 12.45pm (for 3½ to 5 year olds).
Booking essential as spaces are strictly limited. Book a place by phone by calling the Principal, Louise Winstone on 07746 331077 or by email on stevenage@stagecoach.co.uk

For more information visit www.stagecoach.co.uk/stevenage.
Tickets: Free
Stevenage Festival
You can find us on our Facebook page or email us using the email links on this page.
Page Last updated: 22 January 2022