What was on - Stevenage Fringe - 2015
There were a huge variety of events celebrating the arts in Stevenage surrounding and during the festival that weren't part of the main programme.
As well as the performances at the Gordon Craig Theatre, the festival also included many smaller events in and around Stevenage which are detailed below.
Click on links below to jump lower down the page for more details on the event.
---
Sat 25 Apr at 10:00am - 4:30pm
Stevenage Music Centre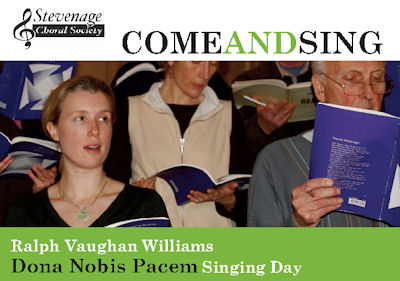 Stevenage Choral Society -
Ralph Vaughan Williams - Singing Day
Workshop for the Vaughan Williams choral work "Dona Nobis Pacem".
This workshop is open to all singers whether performing in the festival or not. Join Stevenage Choral Society and guests with inspiring workshop leader Ben Goodson to explore Vaughan Williams' profoundly moving work "Dona Nobis Pacem".
You will need to bring your own lunch but the ticket price includes hire of the music and morning and afternoon refreshments.
Tickets: £15 by email from info@stevenagechoral.org.uk.
---
Tue 12th May - Sun 12 July
Gordon Craig Theatre - Foyer Gallery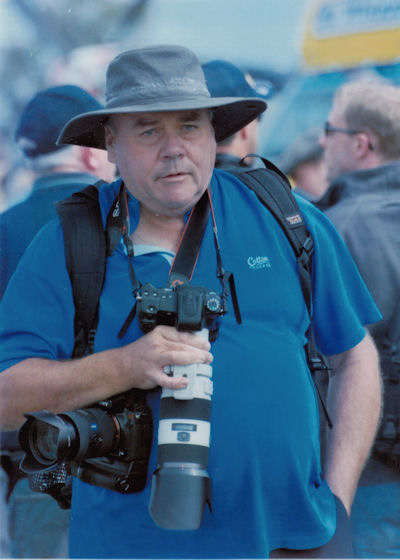 Remembering Roger Andrews -
Photography exhibition
Exhibition of photography by the late Stevenage photographer Roger Andrews.
Roger was a talented photographer who captured many local events including earlier festivals and this event is in his memory.
Entry: Free
---
Tue 19 May - Sat 27 June
GCT - Pi Gallery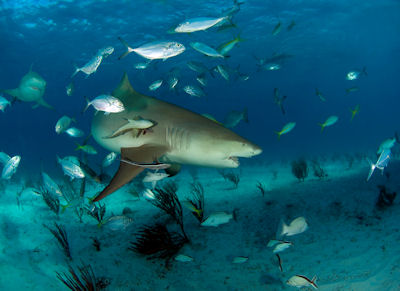 Art with a Heart -
Stevenage Community Art Exhibition
Stevenage is home to a wealth of artistic talent - 'amateurs' in the true sense, doing what they love.
This exhibition brings together stunning photography from the Stevenage Photographic Society, the Underwater Photographic Society and the Locomotive Society, compelling and challenging art from the Stevenage Arts Society and beautiful arrangements from the Stevenage Floral Art Society. All in all a visual treat, well worth a visit when you're in the Town Centre.
Entry: Free
Please note that you should be able to visit the exhibition during the opening hours of Stevenage Arts and Leisure Centre. However for operational reasons access may sometimes be restricted and we recommend calling the centre on 01438 363200 to check if making a special journey.
---
Sat 23 May at 10:30am - 4:30pm
Great Ashby Community Centre

Just Sing Community Choir presents:
The Big Sing
Everyone is welcome at this community singing day led by the Just Sing Musical Director, Penelope Manser and her fab team. Everything will be taught by ear so don't worry about not reading music.
Please bring your own packed lunch and drinks can be purchased from the centre café.
You will be warmly welcomed to this fabulously relaxed, fun day suitable for ages 7 - 70+.
Adults £ 10*, Children (7-17) £ 6* and Family tickets (2adults, 2 children) £30* available by email from justsingcic@gmail.com or online via Eventbrite at https://www.eventbrite.co.uk/e/big-sing-tickets-15775669452
*Please note that online ticket booking incurred additional cost.
---
Thu 4 Jun 15 at 2:00 - 4:00pm
United Reform Church, Cuttys Lane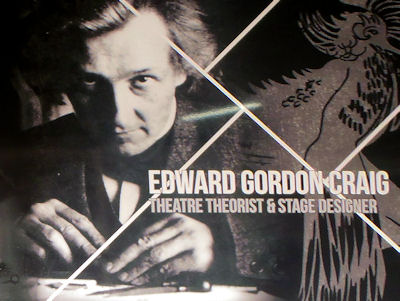 Stevenage U3A presents:-
Who was Gordon Craig?
Thousands of people see the building each day as the train hurtles past but very few have any knowledge of the man. Come along and find out more about this important figure in the history of theatre.
Space will be limited for this event. For information about attending please contact Stevenage U3A on their website by clicking on the image below (and then message them from their contact page):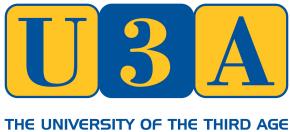 ---
Sat 6 June at 10:00 - 4:00pm
Community Arts Centre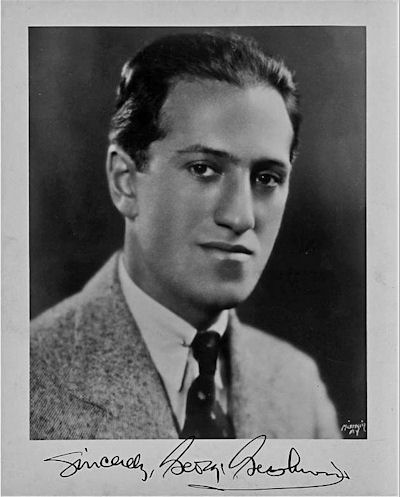 Stevenage and Knebworth Arts Group present: -
The "Fascinatin' Rhythm" of George Gershwin
Tutor : Kenneth Roberts. As a song writer, Gershwin has been compared to Schubert. He is acclaimed by both jazz and classical musicians. He was a musical colossus of the 1920's and 1930's, who somehow bound the classical and popular together.
One of the fortunate few, who were in the right place at the right time. Speaker Kenneth Roberts will chart his progress from Tin Pan Alley to the Metropolitan Opera House, giving particular attention to "Rhapsody in Blue", the Piano Concerto and "Porgy and Bess".
Tickets MUST be prebooked and include lunch.
Tickets: £20
For details email: johnhilary1@virginmedia.com
---
Mon 8 June at 7:30 for 8pm
Springfield House, 24 High Street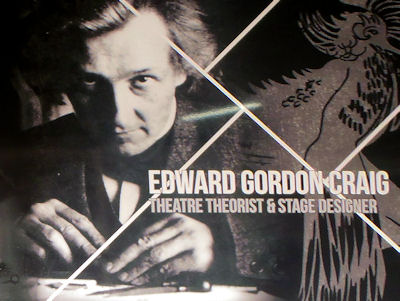 Stevenage Society for Local History presents: -
Who was Gordon Craig?
Thousands of people see the building each day as the train hurtles past but very few have any knowledge of the man. Come along and find out more about this important figure in the history of theatre.
Tickets: £4
For details and to book telephone Jill Campbell on 01438 811439.
---
Thu 11 June at 7:30pm
High St. Methodist Church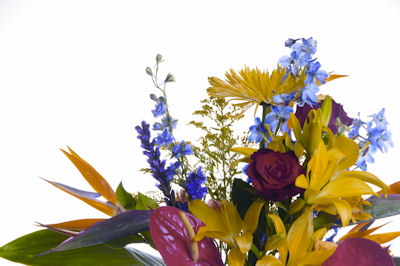 Stevenage Floral Art Society -
'Our Life in Flowers'
This event will be a floral demonstration given by Irene Bowkett (a National Floral Demonstrator) and is part of the Society's Emerald Anniversary celebrating 55 years of the Floral Art Society. For more details call Margaret on 01438 880086.
Tickets: £6.50
---
Sat 13 June at 7.45pm
Lytton Theatre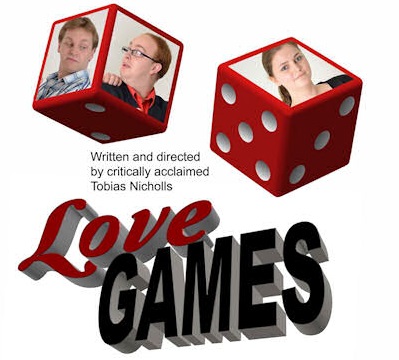 Purple Dreams Productions,
brought to Stevenage by the Lytton Players present:
Love Games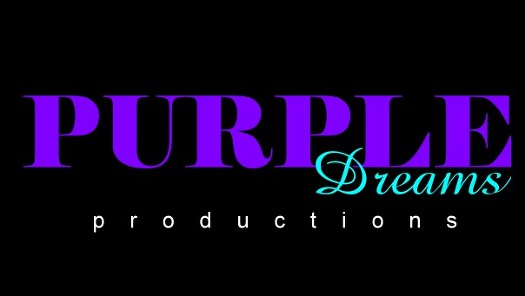 When Isaac Williams sets off to catch his usual bus, little did he realise that he'd meet the most important people of his life ... quickly falling for kind-hearted Sophie, he finds himself fighting for her affection with rival suitor Chris. It's not until Sophie's feisty friend Zoe shows up though that it becomes apparent that, ultimately, everyone is playing 'Love Games'.
This saucy comedy offering you plenty of love, lust with laughter and lies...
Tickets: £10, £ 8 (Concession) - available through the Lytton Players box office - phone 01438 357407
---
Sun 14 Jun
King George V Playing Field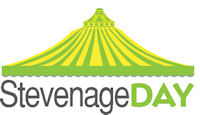 Stevenage Day 2015
Stevenage Day is now in its 56th Year, this popular event will host over 200 stalls with a wide range of entertainment including a Main Arena showcasing local talent, Stevenage Music Festival with a Main and Acoustic Stage. The event is free and starts from noon. Free parking in the Town Centre.
Entry: Free
---
14 June at 7:30 - 10 pm
Lytton Theatre Bar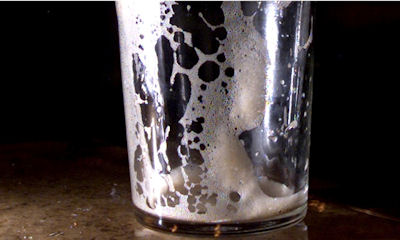 Lytton on the Fringe presents:
Poems and Pints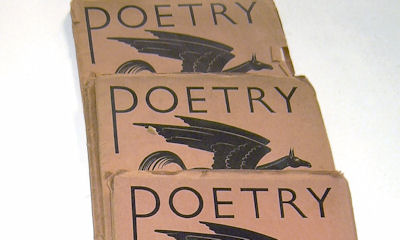 An evening of open mic poetry and a bar (that's where the pints bit comes in). Come along and bring your favourite poems or just enjoy other people's renditions.
Tickets: £5 (Available at the door)
---
Thu 18th June at 7:00 pm
Stevenage Music Centre, Nobel School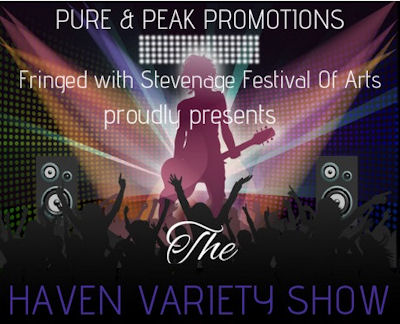 We'll be 'Haven' A Good Time Tonight!
A Charity fundraiser in support of Stevenage Haven bringing a relaxed night of music and entertainment to Stevenage.
The show will feature the cream of talent that Stevenage has to offer on a night guaranteed to showcase the amazing and talented performers we have selected.
Performing on the night will be acoustic songstress Jasmin Donavon, Velvet-voiced Tai Isabella, up-coming rappers Azzer, DL, Woody and Poodle, award-winning musical theatre singer Hattie Eason, Hertfordshire's acoustic mega star Mark Sullivan, timeless crooner Tina Rivera, the fantastic Warriorz Dance Academy and many more! There will even be Special Guests too!
There will be a licensed bar on the night!
Tickets: £10 - Available from:
Practice Roomz Recording Studio, Unit B, Pond Industrial Estate, Old Town Stevenage – 01438 488681
Bare Bones Recording Studio, Wedgewood Way, Pin Green, Stevenage – 01438 365140
Tornado Event Hire, Unit 6A, The Glebe, Stevenage – 0845 226 9353/01438 353042
Tickets available from 20th May.
---
Sat 20 Jun at 7.45pm
Where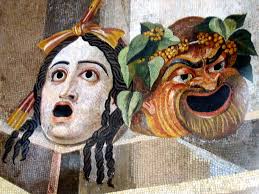 Lytton on the Fringe presents:
Lytton Youth Theatre Thursday Group performing -
"Fifty Shades Of Plays"
Well okay, not fifty ... five or six. The Thursday Group last performed their critically acclaimed production of "George Orwell's 1984" at the Edinburgh Fringe Festival in August 2014.
They now present five or six ... or maybe five or seven original plays written by new writers who submitted plays to "28 Plays Later" a play writing task created by The Space Theatre in London. There is comedy, zombies, swearing and some thought provoking stuff. An excellent evening not recommended for young children.
Tickets: £5, available through the Lytton Players box office - phone 01438 357407.
---
Thu 25 June at 7:30pm - 10:15pm
Community Arts Centre

Stevenage Locomotive Society presents:-
'The Thameslink Project'
Chris Binns, Network Rail's Thameslink Project Head of Engineering and the Thameslink Communication Team will be on hand giving a presentation on the progress and future plans for the whole Thameslink Project. The scheme will see through trains from Stevenage going through London on to Southern Region destinations including Brighton and Gatwick in brand new state of the art rolling stock.
The Thameslink project will also see major changes to the timetable for our trains between London and North Herts and beyond.
Tickets: £2 Day membership (no charge if Stevenage Arts Guild Member) payable on the door.
---
Thu 25 Jun at 8pm - 11:30pm
Coach & Horses, Old Town
Charity Gig Night for Cancer Hair Care
Charity Gig for Cancer Hair Care (www.cancerhaircare.com).
An evening of Music from Chris Talbot (Acoustic Guitar/Vocals), Kevin Clynes (Acoustic Guitar/Vocals) and The Lurcher Band (Doug Hanford, John & Barry) with additional Cajón players (Paul Venning and Malcolm Ward) - for those of you not in the know, a cajón is an acoustic wooden drum.
Plus additional musical collaborations on the night!
Entry: Free with donation
---
Sat 27 June at 7:30pm
Church of St. Hugh and St. John

Concert with Stevenage Ladies Choir
with special guests - Basingstoke Ladies Choir
Music ranges from classical through to show tunes, standards and modern songs in English, Welsh and Italian ... something for everyone.
Refreshments will be available and there will be a raffle.
The Hertfordshire branch of the National Rheumatoid Arthritis Society will be the recipients of the proceeds from this concert.
(www.nras.org.uk - freephone helpline 0800 298 7650)

Tickets: £8, Concessions £ 6
Available at the door or by phone on 07967 402138.
---
Fri 26 - Sat 27 June
Fairlands Valley -
opposite Football Ground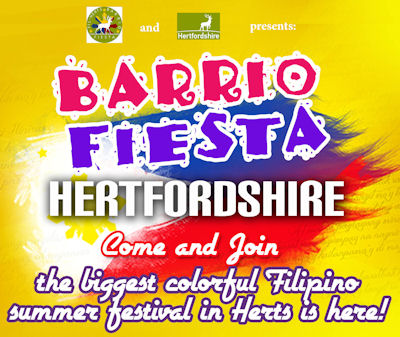 Barrio Fiesta Hertfordshire
Summer Festival celebrating Filipino arts and culture including Thanksgiving Mass, Food and Music/Live Band on the 26th.
Grand Festival Parade from 9.30am on 27th and also Showtime on the main stage including snake dance and street dance.
For more details see pinoyradiouk.com/event/hertfordshire-barrio-fiesta-2015/ or email barriofiestainhertfordshire@yahoo.com
Entry: Free
---
Sat 27 Jun at 7.30pm (doors open), 8.00pm (start)
Lytton Theatre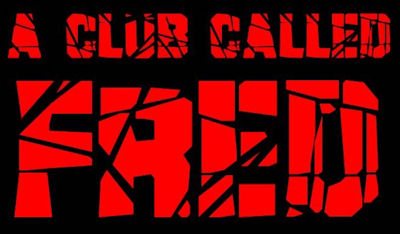 Lytton on the Fringe presents:
"A Club Called Fred"
Live music and Comedy.
Includes "Stuff I Found On The Book Of Face".
Hosted by Dave Slade.
Tickets: £5 on the door.
---
Sun 28 June at 6:30pm
Church of St. Andrew and St. George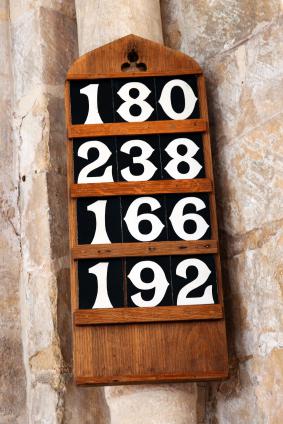 Stevenage Churches Together presents: -
Songs of Praise
Our Festival closes with a traditional Songs of Praise hosted by Stevenage Churches Together.
The programme will contain both old hymns accompanied by the organ and new worship songs led by the musicians from Bunyan Baptist Church. The Stevenage gospel choir, "Herts of Love" will be singing a couple of items. Our host for the evening will be Rev. Dave Morris (Bunyan Baptist) and the Speaker will be Rev. Sue Hardwidge (Great Ashby Community Church and chair of Churches Together in Stevenage).
We will hear from various organisations including:
The Salvation Army about their work with those involved in people trafficking,
Mercy Ships who are based in Stevenage but who send out ships with medical supplies and facilities all over the world,
The Haven, working with those who have been homeless and
The Food Shed (based at the Vineyard Church).
There will be a retiring offering going to Kadoma Kidz and refreshments will be served following the service.
Entry: Free.
---
Sat 4 Jul at 1.30pm and 6.30pm
Lytton Theatre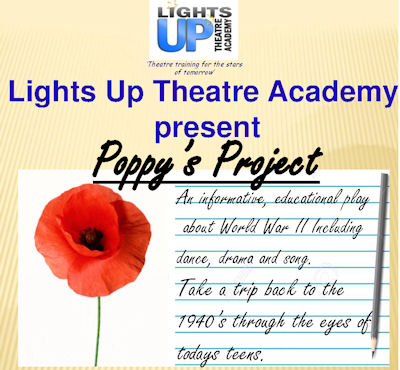 Lytton on the Fringe presents:
Lights Up Theatre Academy performing -
Poppy's Project
Light's Up Theatre Academy presents a reflective look at World War II through the eyes of modern day teens. The show is an informative, educational piece of theatre with dance, drama and song.
When Louise and her friends have a sleepover a studious girl, Poppy, encourages them to help with her homework project about WWII. They are taken on a journey through events and facts that occurred during the war, as the home work project is developed. It focuses on the characters experiences of the war, both at home in Blighty and abroad.
The show promises to take the audience on a journey through time and illustrate how the war affected everyone, from all walks of life.
It is delivered with a refreshing and modern energy by the young cast and aims to leave the audience moved, informed and impressed.
Tickets: £5, for Box Office - phone 07960977623.
---
Sun 5 July at 7.30 - 10pm
Lytton Theatre Bar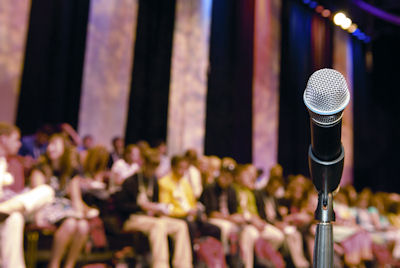 Lytton on the Fringe
presents:
Open Mic Acoustic Night
There will be a small stage in the bar and a microphone. Oh, and a chair. You bring whatever musical instrument you play and hopefully a voice (even yours).
Please contact youth@lyttonplayers.co.uk if you want a slot on the night. Maximum time 15 minutes. All musical tastes welcome as long as they are acoustic.
Tickets: £3 on the door for all
Stevenage Festival
You can find us on our Facebook page or email us using the email links on this page.
Page Last updated: 22 January 2022