Stevenage Festival - What was on - June 2011
The Stevenage Festival provides a showcase for the wealth of local artistic and performing talent to be found within the Stevenage area.
The heart of the Festival was a fortnight of performances at the Gordon Craig Theatre, enabling local people, particularly our talented youngsters, to realise a dream by performing on stage in their community's own theatre.
The Gordon Craig programme of events is listed below, but there was also a vibrant Festival fringe of community arts events around Stevenage.
Saturday 18th of June to Saturday the 2nd of July 2011 - Click on links below to jump lower down the page for more details on the event.
---
Sat 18th June at 7.45 pm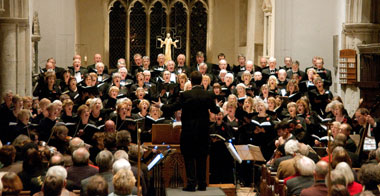 North Herts Guild of Singers -
The Topsy Turvy World of Gilbert and Sullivan
To mark the centenary of WS Gilbert's death the North Herts Guild of Singers, with invited soloists, present a romp through the witty satire of Gilbert and the incomparable melodies of Arthur Sullivan. Gilbert poked fun at all that was self-important in Victorian England. The mighty, the rich, the lawyers, the Lords - all were cleverly mocked. Even melodrama, magic, feminism and the aesthetic movement were not spared his sharp wit. Their topsy-turvy tales have left us with a rich legacy of operettas that are still regularly performed and loved throughout the world.
North Herts Guild of Singers, led by conductor Stephen Bullamore, is one of the area's leading choral groups with over 100 regular members and has been making music locally for more than 40 years. Come and join us for a night of mistaken identities, hidden secrets, love and marriage in true G&S style.
Tickets: £13, Concessions £2 off
---
Sun 19 June at 7.45 pm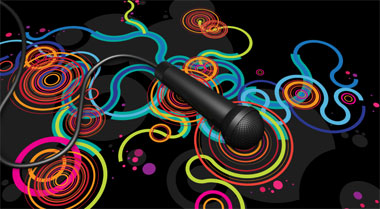 It's Variety Night!
Tonight we celebrate some of our local rising stars in a very varied evening of entertainment. Enjoy South Asian dance from internationally renowned expert Divya Kasturi, songs from musical theatre from Sharon Curtis, Hannah Dobra, Emily Dunn, Matt Steer and Ben Newbury, instrumental performances from Beatrice Hubble and Lara Crowley and to finish off, a performance from Stevenage's own school of bellydancing! You'll be amazed at the talent that we have right here on our doorstep and you may also be seeing some stars of the future
Tickets: ££8.00, Concessions £2.00 off
---
Mon 20 June at 7:00 pm
In the GCT Concert Hall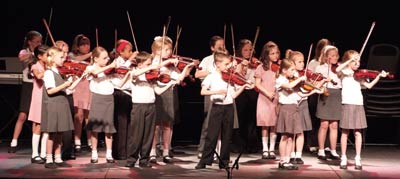 Stevenage Primary Schools - In Concert
Young pupils from Primary Schools in Stevenage and surrounding areas take to the stage to share their musical talent. As well as being fun and a lifelong skill, music can improve self-confidence, behaviour and social skills, as well as academic attainment in areas such as numeracy, literacy and language. Stevenage Festival is always pleased to support these first steps to musical performance.
Tickets: £6, No Concessions
---
Tue 21st June at 7:00 pm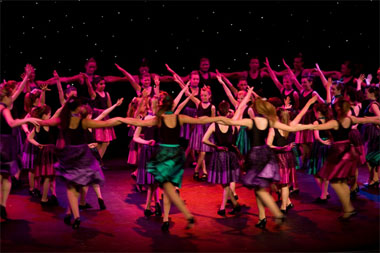 Stevenage Dance Schools - Dance Extravaganza!
Our ever-popular dazzling dance extravaganza making stars of performers of all ages from Stevenage and the surrounding area. From ballroom to ballet to boogie - an exciting evening for those who love all styles and forms of dance.
Tickets: £8.00, Concessions £2.00 off
---
Wed 22 June at 7.45pm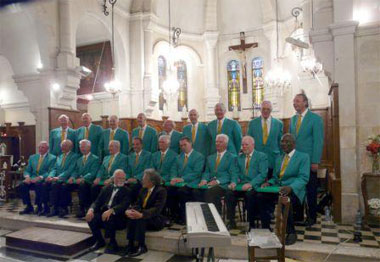 Stevenage Male Voice Choir and Guests -
You Must Remember This....
Beautiful music from Stevenage's own Male Voice Choir offering you a concert of popular songs from stage and screen plus a sprinkling of surprises. The Choir's guests in the first half of the programme will be the Choir of Wilbury School, Letchworth, under the direction of their Music Teacher, Sadie Leek. In the second half the Choir welcomes West End Theatre performer, Louise Davidson (La Cage aux Folles, Blood Brothers, Mary Poppins, Cats, Mamma Mia, etc.). She will be joined by children from Box of Frogs Theatre School.
In the finale the Choir, together with all their guests, will end the show with an exuberant number to send the audience home singing the tune and saying "I will remember that".
Plus, the Lytton Youth Theatre presents the Grimm Tale of Sleeping Beauty in their own distinctive style.
Tickets: £10.00, Concessions £2.00 off
---
Thurs 23rd June at 7:45 pm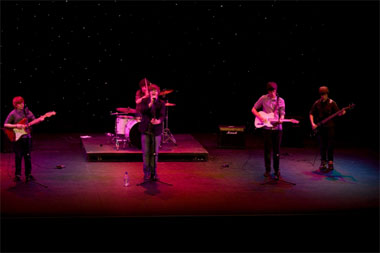 Stevenage Secondary Schools - Look Who's Got Talent!
Talented young people from John Henry Newman School and Thomas Alleyne School take to the stage for an evening of music, dance and drama.
Tickets: £6.00, No concessions
---
Fri 24th June at 7:45 pm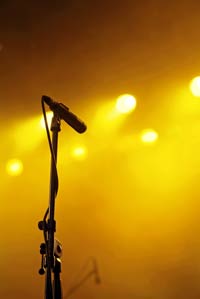 Parnassus Poetry
(In the Ellen Terry Suite rather than the Theatre)
A selection of poetical musings and rantings on the subjects of, amongst other things, Royal Weddings, fruit, how big is a big Society and living in Stevenage, all delivered by our own inimitable Parnassus Poetry.

NB - may include strong language, although this cannot be guaranteed.
Bar available.
Tickets: £5.00
No concessions - Over 16s only
---
Fri 24th June at 7:45 pm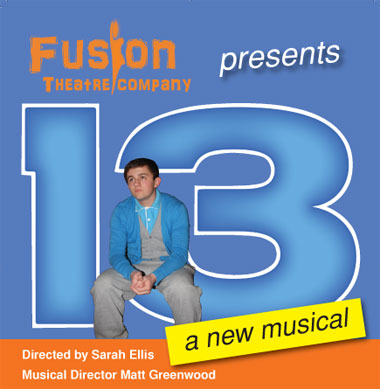 Fusion Community Theatre Arts -
13 by Jason Robert Brown
A grown-up story about growing up!
When his parents get divorced and he's forced to move from New York to a small town, Evan Goldman just wants to make friends and do whatever it takes not to get banished to the land of the Geeks.
But the star quarterback is threatening to ruin his life, his only friend Patrice won't talk to him and the school freak blackmails him!
With an unforgettable rock score from Tony Award-winning composer Jason Robert Brown, "13" is a hilarious, high-energy musical for all ages about discovering that cool is where you find it, and sometimes where you least expect it..
Directed by Sarah Ellis
Musical Director: Matt Greenwood
Tickets: £10.50, Concessions £2.00 off,
---
Say 25th June at 7.45pm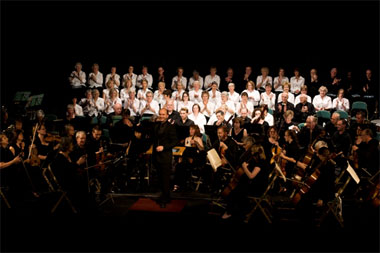 Stevenage Choral Society & Stevenage Symphony Orchestra -
Mendelssohn's Elijah
Please join Stevenage Symphony Orchestra and Stevenage Choral Society in their second Festival collaboration as they perform Felix Mendelssohn's most popular and last major work Elijah. This oratorio was written for the Birmingham Festival in 1846 and evocatively depicts various life events of the biblical prophet Elijah expressed through romantic style lyricism, orchestral colour and stirring choruses.
Tickets: £13.00, Concessions £3.00 off
---
Sun 26 June at 7.45pm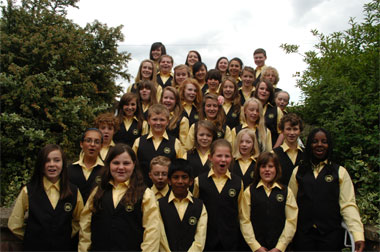 Stagecoach Theatre Arts -
All the World's A Stage!
Let us entertain you with a wonderful evening of drama, song and dance. All the students from our Stevenage and Letchworth schools, along with the Stagecoach Three Counties Choir, the Drama Troupe and the MT Heads are looking forward to taking you on a wonderful journey to their world of theatre. From age 4 to 16 plus they cannot wait for the opportunity to play their part in the 2011 Festival.
Tickets: £8.00, Concessions: £2.00 off
---
Mon 27th June at 7.45 pm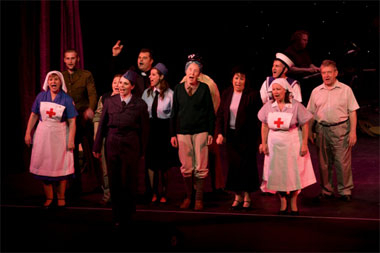 Lytton Players -
Old Tyme Music Hall
The Stevenage Lytton Players are delighted to bring their traditional Old Tyme Music Hall once more to the Gordon Craig Stage. Give up your games consoles and terminate your televisions - our talented and terpsichorean troupe of players will entertain you with timeless songs, sketches and comedy, hosted by an avuncular Chairman. An evening to don your whiskers, hats and boas and let your hair down.
Tickets: £10.00, Concessions £2.00 off
---
Tues 28th June at 7.45 pm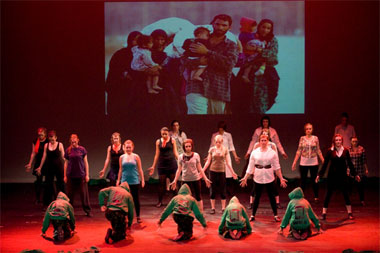 Stevenage Secondary Schools -
Look Who's Got Talent Too!
Talented young people from Nobel and Barnwell schools take to the stage for our second evening of music, dance and drama.
Tickets: £6, No Concessions
---
Wed 29 June at 7.45pm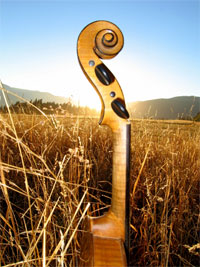 Summertime
Join the combined forces of Stevenage and North Herts string players and choirs to celebrate over 40 years of string tradition in the area for a laid-back summer evening of music.
Tickets: £6.00, No Concessions
---
Thurs 30 June at 7.45 pm
Friday 1 July at 7.45 pm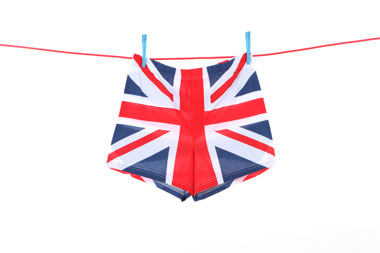 Knebworth Players -
No Sex Please We're British!
This very British farce ran in the West End for nearly a decade to packed audiences and is now being brought to Stevenage by Knebworth Players. Expect a hilarious evening fuelled by the usual confusion, complication and mistaken identity.
Tickets: £7.00, No Concessions
---
Sat 27th June at 7.45 pm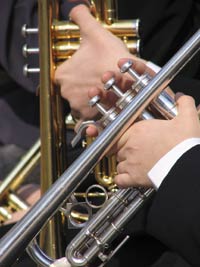 Stevenage Festival
You can find us on our Facebook page or email us using the email links on this page.
Page Last updated: 22 January 2022